High Quality Tree Services at Affordable Prices
Licensed and Insured, offering tree services to Tampa, Clearwater, St Petersburg, Wesley Chapel and all of Hillsborough County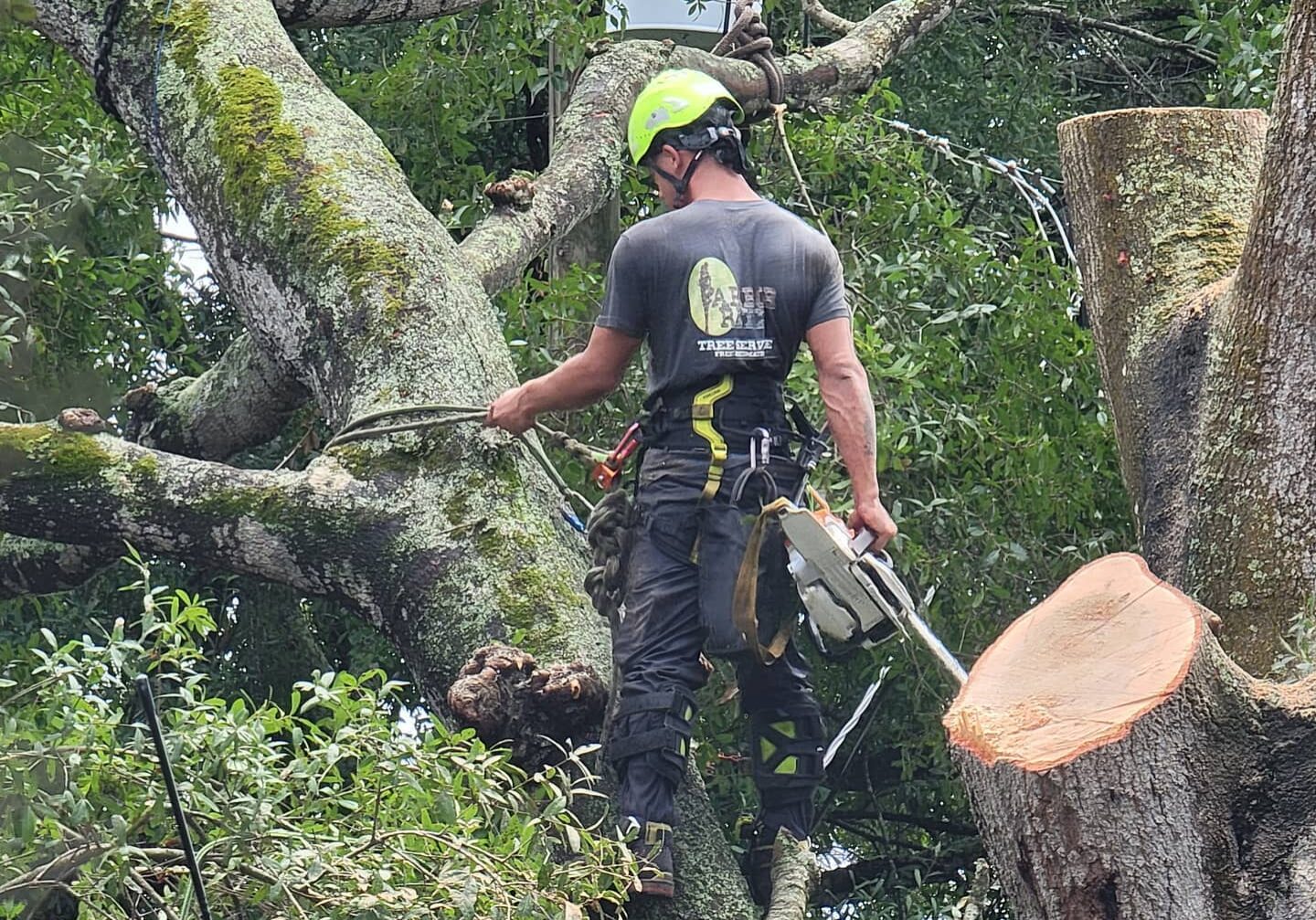 It takes many years to become a tree expert in this highly skilled area of expertise. Taking down large trees in close proximity to homes or structures requires much skill and experience. We have professional tree climbers that perform this task on a daily basis. Our arborists and climbers are true experts with many years of experience in safe and efficient climbing, rigging, roping, removal and ground work. When you hire Arbor Rite Tree Service, you are dealing with truly some of the very best in the business with even better pricing!
Why Choose Arbor Rite Tree Service?
Free estimates always!
Fully licensed and insured.
Efficient communication, prompt scheduling, and affordable pricing.
Experienced arborists with years of working in this industry.
Proper equipment to get the job done right.
Most importantly we carefully manage every part of the tree removal process including a full cleanup and haul away. If you have questions about our tree removal process or would like a free estimate, call U-SaveMore Tree Service at 727-225-5070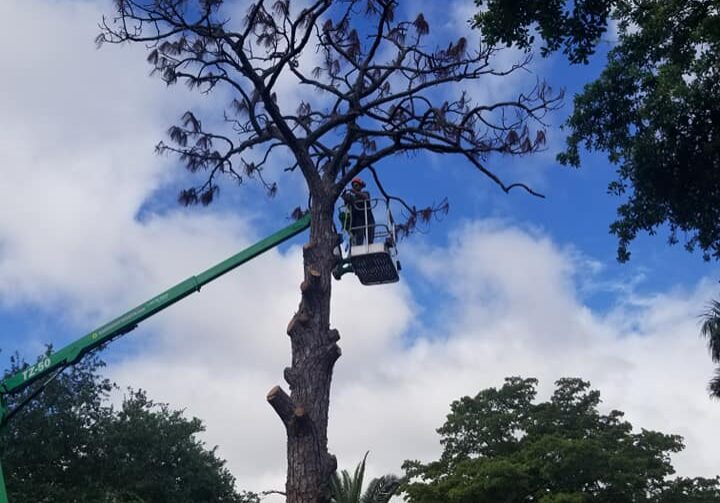 Real Reviews from Real Clients
THE JANDI FAM
November 9, 2023
Arbor Rite did an amazing job removing a large in our backyard. They were professional, courteous, and we highly recommend their services. 5 ⭐️
John Gaeta
October 27, 2023
Cleaned up 5tons of mess left behind by another tree company and knocked out a large tree in one day for me. Professional and on time.
Kathie Regan
October 25, 2023
I have known Chris for many years. I would only contact him for any type of tree work I might have! He promptly came out and gave me a very fair estimate. He also showed up on time exactly when he said he was going to which is such a rarity nowadays! He cleaned up my entire yard and hauled away all of the wood. Extremely professional and thorough service! Highly recommend Chris and his team!
I recently used the arbor rites tree service and couldn't be more impressed by their work. Chris was really nice to talk to and he made sure to go through the entire process with me before starting. I appreciated his attention to detail. I was pleasantly surprised at how affordable the service was compared to other companies. Additionally, the team was also very efficient and respectful of our property, they got the job done swiftly and they made sure to clean up after themselves once they were finished. Overall, I highly recommend arbor rites to anyone needing efficient and affordable tree removal services.
Jennifer Palotta
January 25, 2023
I had the pleasure of having Chris and his guys do tree pruning, removal and stump grinding all while giving me the best deal. Chris is extremely knowledgeable and reliable and very easy to work with. Could not recommend Arbor Rite enough!
Ashly Delaney
November 16, 2022
Chris is amazing. He's such a kind and professional person to work with. He was so respectful of our time when coming out to give an estimate and they started work promptly. His team is incredibly professional and Chris advocates for his customers. We will continue to use this company for our tree needs, no question about it.
Erik Butzek
August 2, 2022
Chris and his team came to my home last week and performed exemplary work. I needed extensive trimming as well as a large, invasive camphor that had to be removed. They were timely, efficient, and professional. I highly recommend Arbor Rite to anyone in need of tree work! 5-stars.
Ryan Waterbury
April 6, 2021
Can't recommend them enough. They cut 2 30ft palm trees that were very close to the house and did a pristine job start to finish. Very honest, fair price, super knowledgeable, did a great job of cleaning up all the debris from the tree and even took other limbs that I had previously taken down.
Charlie Maggio
March 12, 2021
Chris was very informative and helpful throughout the entire process of receiving a quote, getting the job started, and completed. He keeps his crew in line to make sure the job gets done the right way and in a timely manner. They pulled the proper documents needed by the city in a matter of a few days and removed an unhealthy, oversized laurel oak from my yard. Recommend to anyone looking for tree removal, trimming, and I will be using Chris and his crew for new landscaping in the coming months.
Adam Pignon
February 28, 2021
We called Chris out last spring before Covid but due to financial uncertainty we had to put it off. After one year we called Chris back again and he still remember our home. He even remembered our little dog. It seems menial but i think that's nice to know I wasn't just a number. He went branch by branch and explained what he was going to cut and was very knowledgeable on keeping the tree healthy and keeping our home safe from falling limbs. Chris and his staff came out and did a great job trimming our giant Oaks as well as the cleanup.